Do you have a lot of channels? Only want to pay attention to a few of them?
Now you can join and leave any channels you like!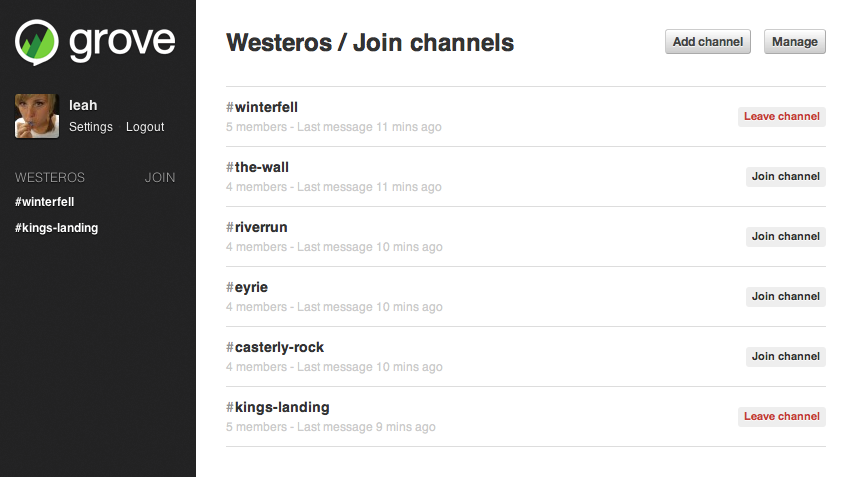 To manage which channels appear in the web client, simply click the join link in the sidebar.
This feature has existed in the IRC server for a while, but now it's available for both IRC and the web. Grove will also sync your channels across clients and remember what channels you're in for the next time.
Thanks to all our customers who suggested this feature!